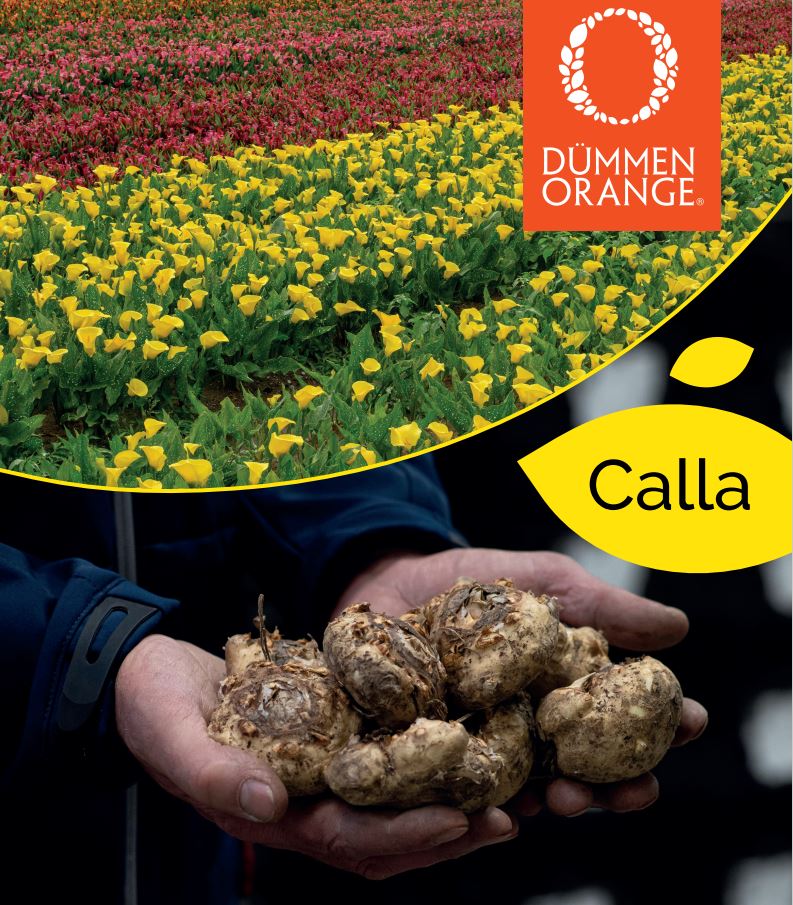 New compnay brochure
Last week we launched our new company brochure. We have a clear strategy and goal in our Calla business unit: to bring strong varieties to market. Tubers where our customers can always depend on. Tubers that are reliable in terms of quality, colour and delivery.
Dümmen Orange is breeding, propagating and trading calla lily tubers. Our Calla team has many years of expertise and experience. We work with a worldwide network of calla customers, retailers and colleagues, with whom we share the same goal.
New Calla assortment for 2021-2022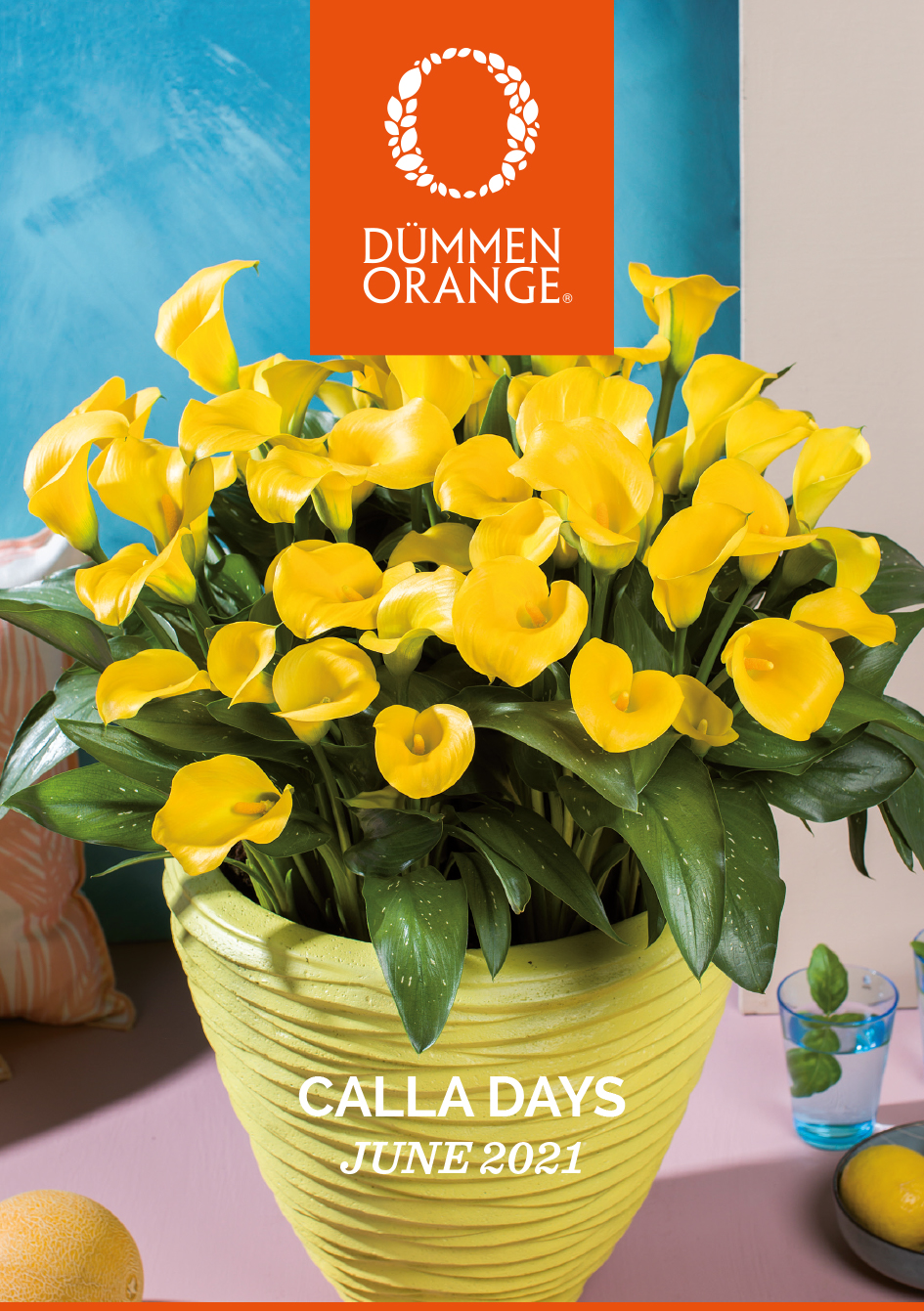 Open Days 't Zand 2021 succesful