Latest news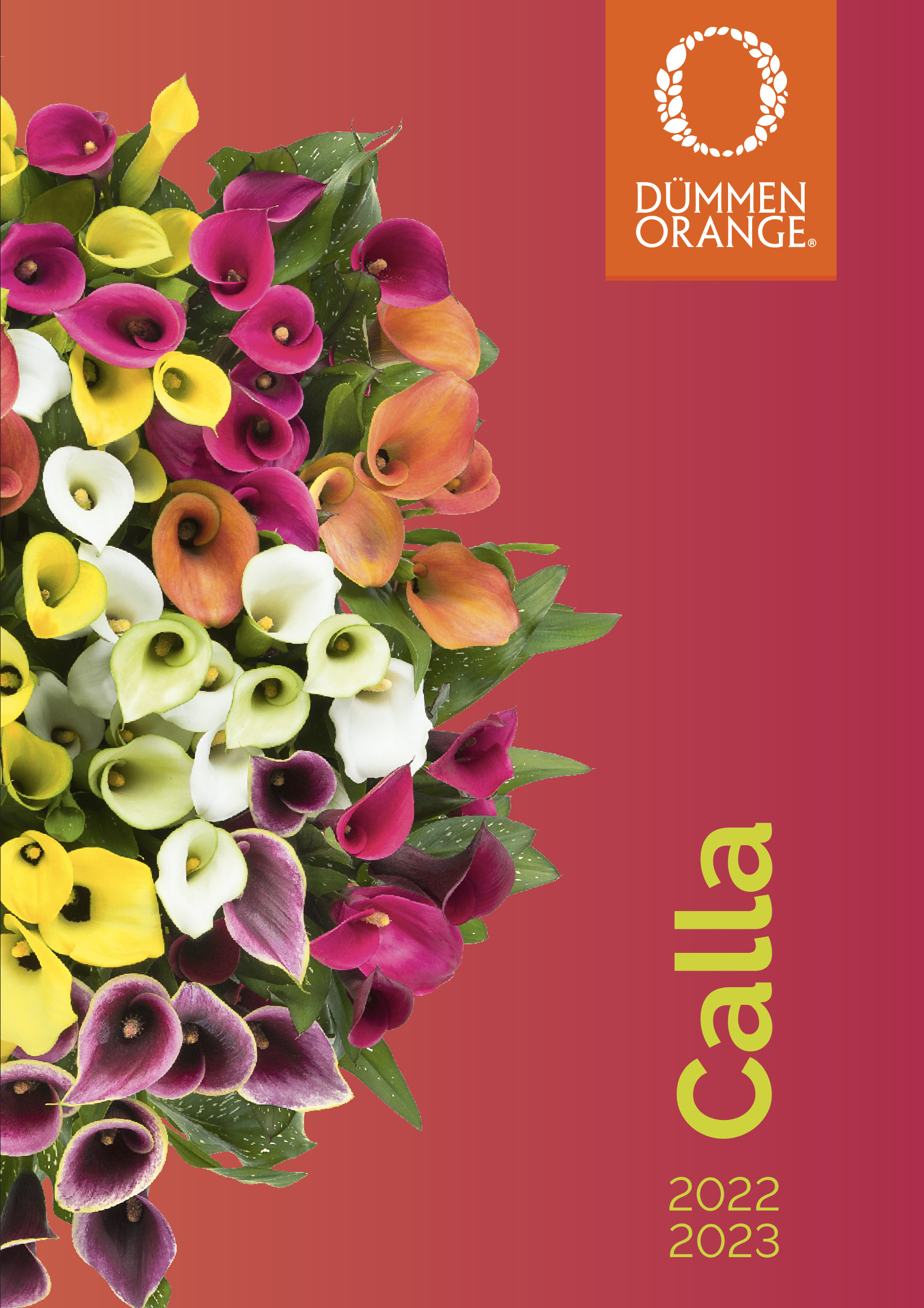 New Calla Catalogue for 2022-2023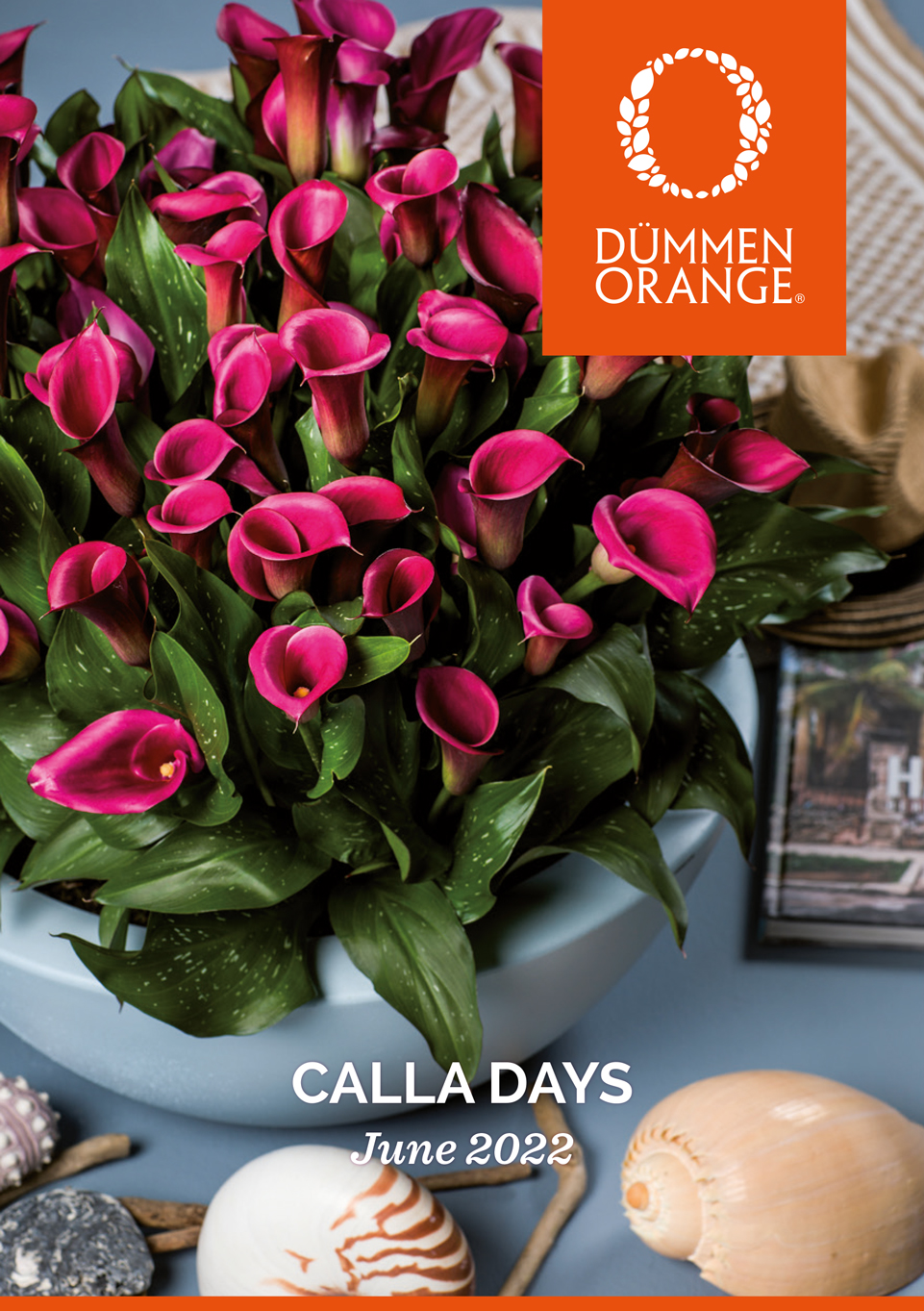 Open Calla Days 2022
The open days for Calla are from
Bosweg 46 B, 1756 CJ 't Zand
And
14 - 17 June - Flower Trials - in de Kwakel
Hoofdweg 119, 1424 PE De Kwakel
During these days we present you:
Current range of Calla pot plants and cut flowers

New varieties

Retail concepts and ideas for special moments and seasons.
Making an appointment with your contact person is appreciated. For question and information, e-mail to: MarketingBulbs@DummenOrange.com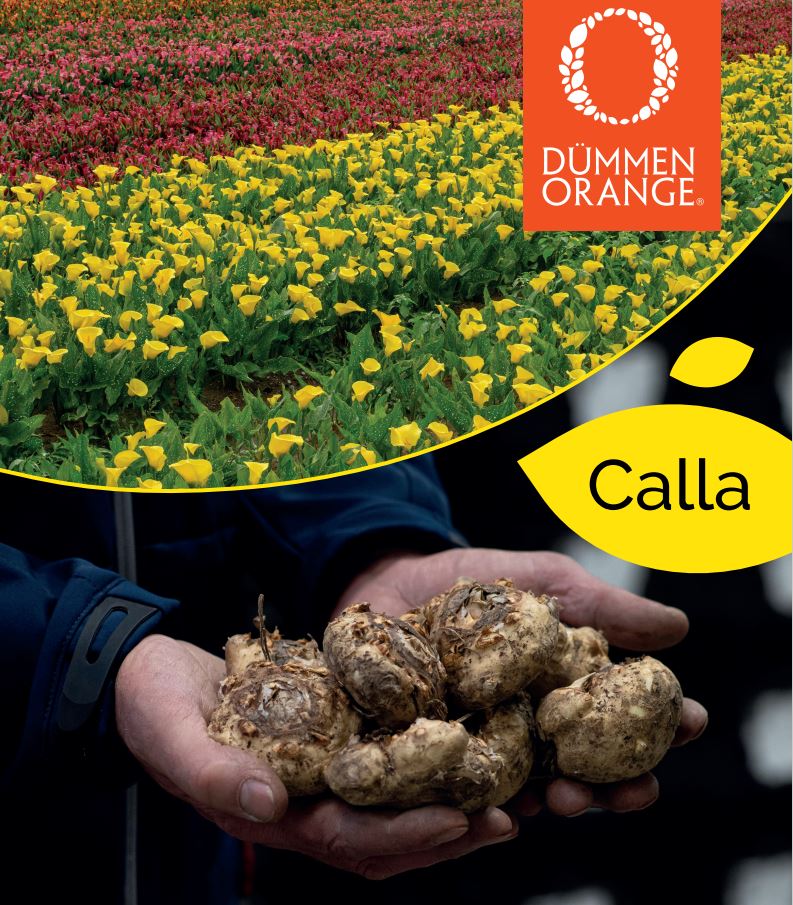 New compnay brochure
Last week we launched our new company brochure. We have a clear strategy and goal in our Calla business unit: to bring strong varieties to market. Tubers where our customers can always depend on. Tubers that are reliable in terms of quality, colour and delivery.
Dümmen Orange is breeding, propagating and trading calla lily tubers. Our Calla team has many years of expertise and experience. We work with a worldwide network of calla customers, retailers and colleagues, with whom we share the same goal.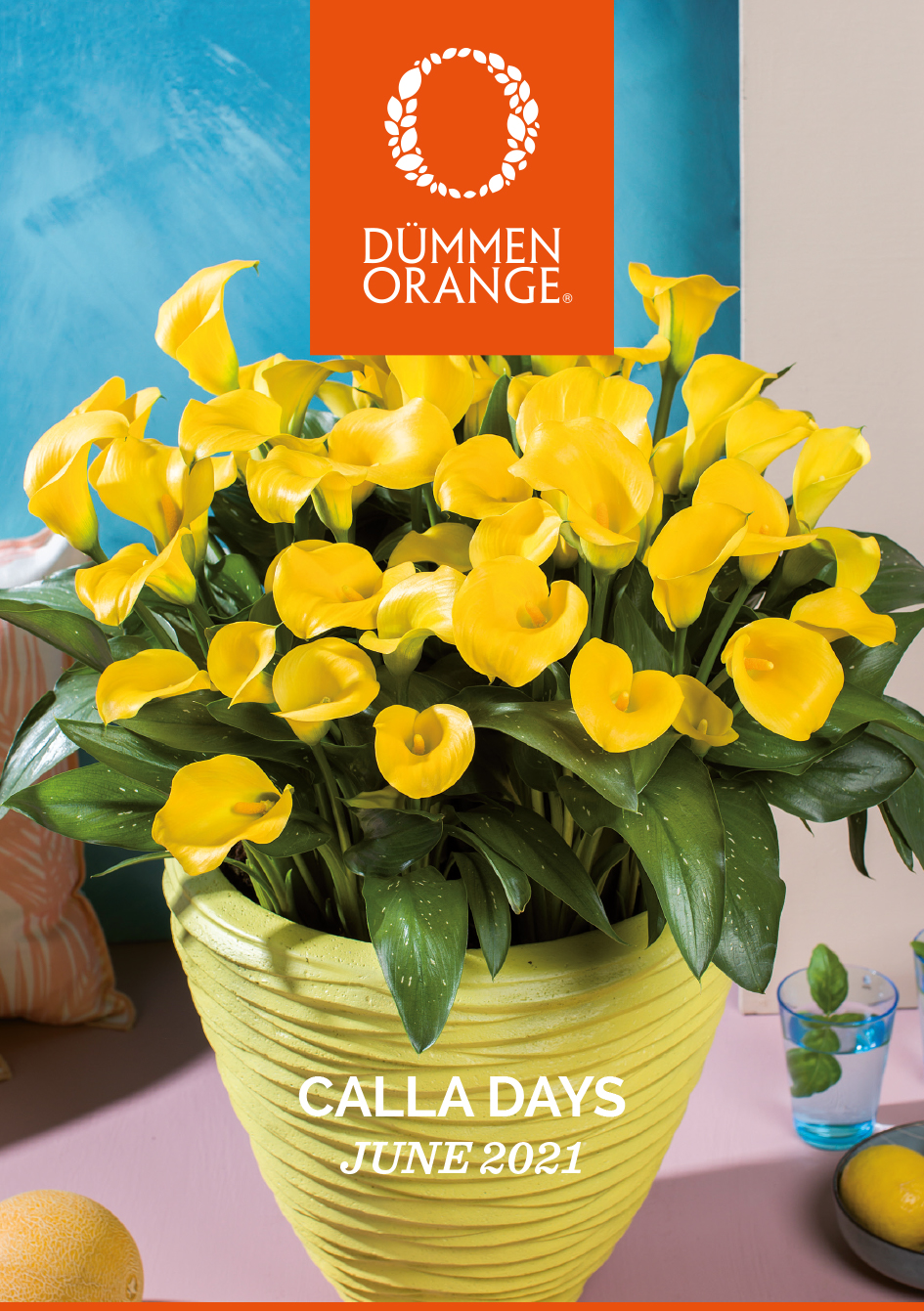 Open Days 't Zand 2021 succesful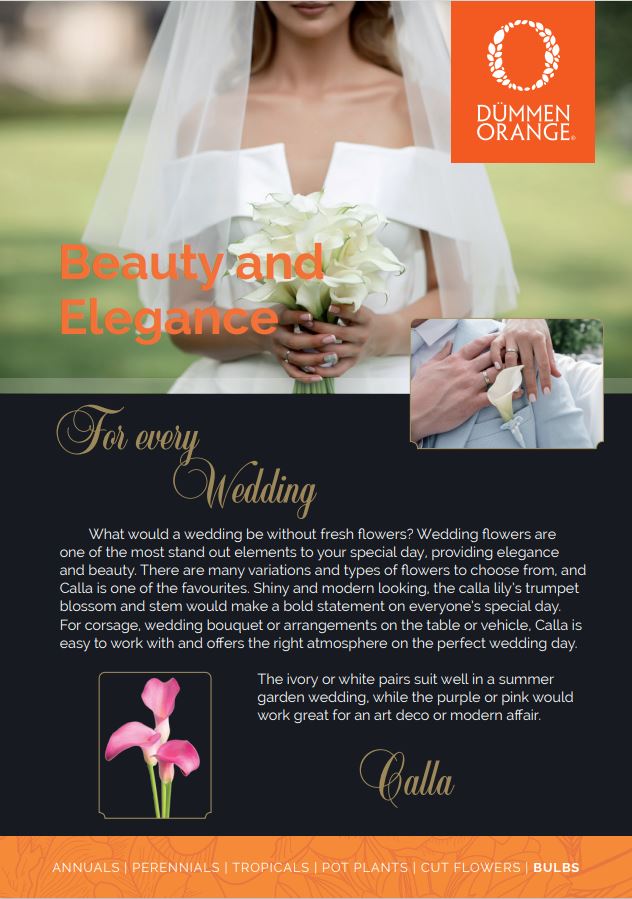 Beauty and Elegance for every Wedding
Beauty and Elegance for every Wedding.
What would a wedding be without fresh flowers? Wedding flowers are one of the most stand out elements to your special day, providing elegance and beauty. There are many variations and types of flowers to choose from, and Calla is one of the favourites.
Video on Calla wedding bouquets